Suite de l'article " Trailer : le nouveau film publicitaire d'Oasis Be Fruit"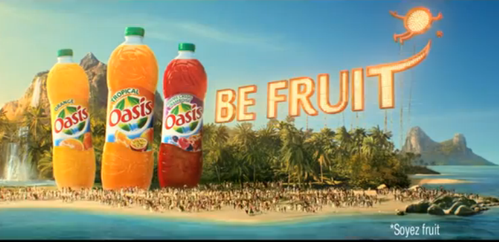 Hier, 28 mars 2012 à 21h, Oasis nous a révélé sa nouvelle publicité "Be Fruit". Au programme, pas de promo pour un produit en particulier comme nous avaient habitués les déclinaisons de "La source", mais tout simplement une promo bien ficelée et "people" pour la marque et son nouveau slogan : BE FRUIT !
Ce qu'on aime :
Toujours des jeux de mots, encore des jeux de mots. Ils resent simples, discrets mais amusants
La parodie de DeGaulle et de "la france a un incroyable talent"
Le tee-shirt "I love Roubaix" de Onsfan Lapoire ou encore la banderole "Jus vous aime" >> le souci des détails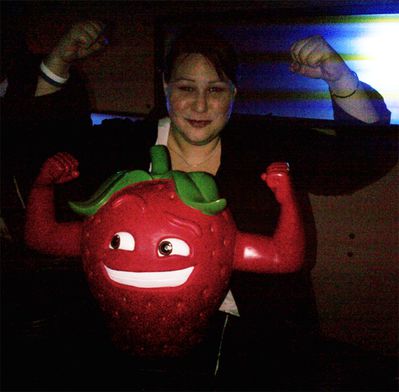 Bon, ça mérite une vraie itw des 2 Directeurs Créa de chez Marcel Agency ça ;-)
>> A venir très bientôt !