#WalkLondon : une carte avec le temps de marche entre les stations de métro à Londres... À quand ça en France ? BRILLANT & UTILE !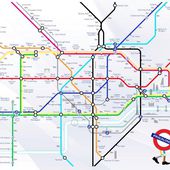 Twitter / bengallerey: Grève du métro londonien ...
twitter.com
Instantly connect to what's most important to you. Follow your friends, experts, favorite celebrities, and breaking news.